Here's a quick and dirty guide to using a mac at work in a windows environment. When your network guru is a windows only wanker and is too lazy to spend an hour or so adding to his skill-set and making himself more marketable simply follow the steps and links in the article below. You can also use the information contained in this article to further your argument when you're boss gives you some lame ass excuse about how we "don't do mac around here". Just make sure your boss has a nice set of knee pads on hand cos when you're done they're gonna be doing a lot of sucking, especially after the liberal amount of bitch slapping they'll of gotten from you and you're new found mac knowledge. Of course if you're using very specific window's only software package and windows specific hardware then switching to a Mac may be a dumb move (Intel mac will let you dual boot to Windows and Vista so this is no longer a deal breaker) but if you're an arty type and use Photoshop / Illustrator then a Mac is perfect. I will also produce a "Work Friendly" version of this article where there won't be quite so much sucking and bitch slapping! So here are some answers to the most common barriers you may encounter:
"You won't be able to send and receive email – we use Outlook here"
There is a Mac version of Outlook produced by Microsoft called Entourage. See a comparison of XP Outlook to OS X entourage here. A resource and help page is here – MVPS.org.
"You won't be able to connect to the office network"


Bull shite Рbitch slap number one, (boss is now down on bended knee!) OS X was made to network with windows. From Apple.com. Share Files: With a Mac running OS X Tiger, you can easily connect to a Windows-based server or Windows PC that has file sharing enabled. Windows servers automatically appear in the Finder, so you just click the Network icon and browse to the server you're looking for. Likewise, Mac OS X users can share the files on their computer with Windows users with sharing software that's built into Mac OS X Tiger. Shared Macintosh home folders appear in the Windows Network Neighborhood just like a Windows server — enabling Windows users to browse folders and share files without having to install any additional software. Through file sharing, Macs and Windows PCs can open, edit, save and copy the same files using a shared folder or directory on the Mac or PC. Here is a step by step tutorial at ifelix.com on how to connect you spanking new Mac to your office Windows network.
"You won't be able to print"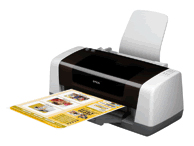 A second bitch slap to for the boss as he's knee down now! Yet again we look at the Apple.com website. Under the heading of Share Printers: Macs and PCs can also share printers. Shared Windows printers automatically appear in the Mac OS X Printer Setup Utility so they can be added to the Macintosh as a local printer queue. You can create a queue for as many shared Windows (and Macintosh) printers as you like, and any application that can print on the Macintosh can print to the shared printer.
The only hitch you may run into is not being able to find a suitable (OS x) printer driver. If you're trying to connect to a shitty 10 year old HP laser printer you're probably gonna be SOL but if you're trying to print to a newer printer then you'll probably be fine and you'll see you printer in the pull down list of printers when adding it to your mac. Printer drivers can normally be downloaded from the manufactures website free of charge and the most common ones will already come with OS X. Sometimes selecting "Generic printer" may work if your don't see it listed. You can also try googling for OS X printer drivers too . I found a site – LinuxPrinting.org where I found a driver that will work on both printers that my buddy has on his work network (an HP Business inkjet 2600 and a 2300n HP Laser Printer) It seems that these drivers are as good as the ones that ship with the printers and they are written by HP so they should work fine. So now a little more detail on how to print with your new Mac.
Shared Printer: If you have a little network and want to print from your new Mac to a shared Windows printer (not networked printer) then see this article on iFleix.com. A shared printer is normally a printer that is physically attached to a computer as opposed to a network printer that is normally connected to the network via a network cable and not physically attached to a computer.
Networked / IP printer: This is probably the default way most businesses set up their printers. For a networked printer you"ll need to know the ip address of the printer and you can follow these steps: See this article on askdavetaylor.com and step 9 of this article may help too.
In closing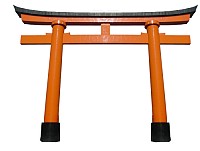 So now I hope that at least someone around your office can claim the title of "Mac Guru"! So there you sit, big silly smily face, the boss man still a sucking and your Network Admin bowing down to a makeshift shrine he's built in your honor. On that happy note I'd like to end this silly article and be sure to add your comments below (comments are moderated) as I'd love to hear how the switch goes.