I really don't like shoveling cat shite but I have come up with a easy solution and want to share it with you.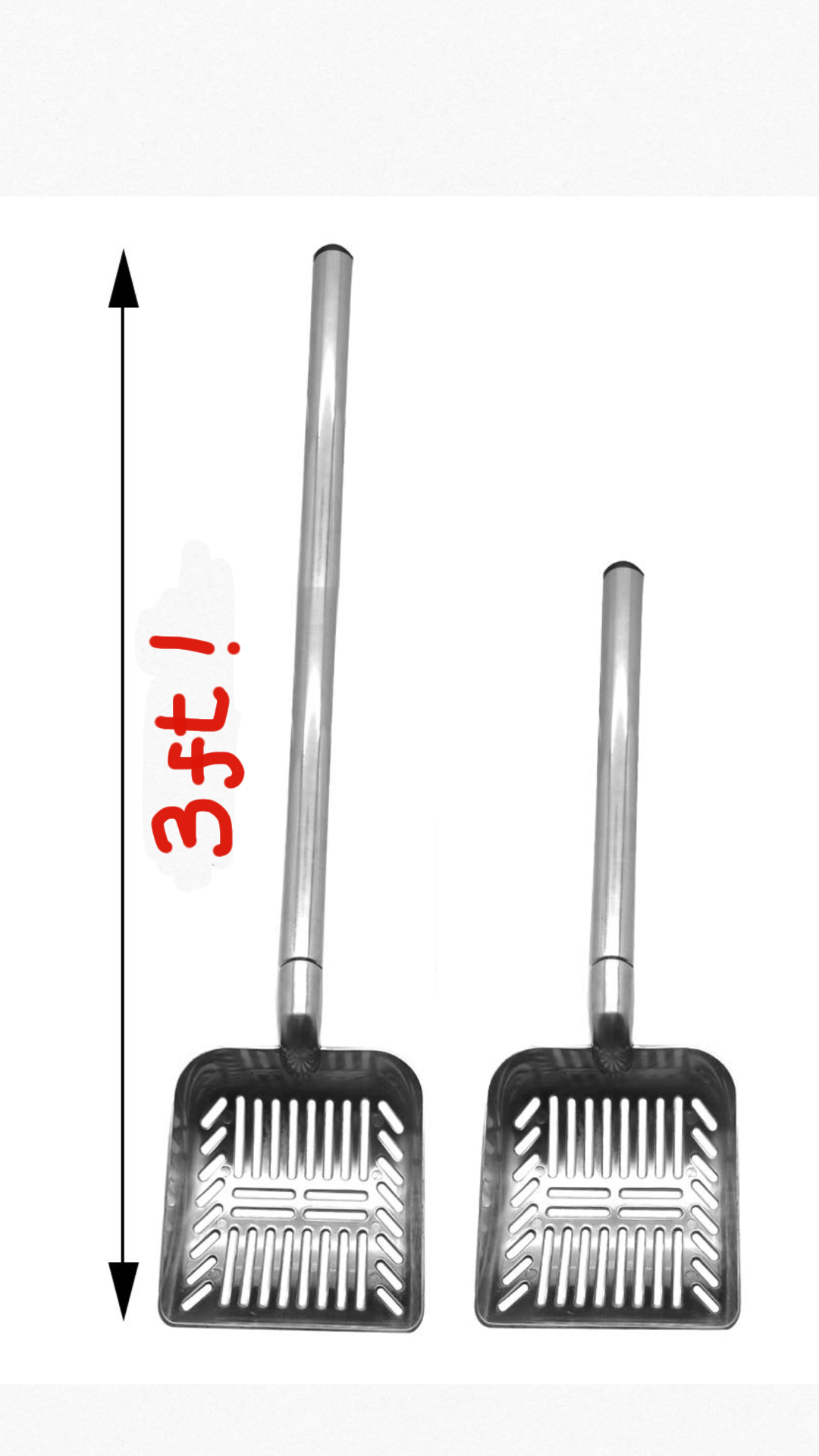 So to scoop Jesse's poop:
The cat box is located in the basement so you need to walk down the stairs and then turn on the Basement light. The light switch will be at the bottom on the left-hand side. To your right you'll see a small room 3′ x 2′ where the cat box litter box is located.
1) locate the long handled cat scoop, see the picture below, this is my invention! Patent pending. The long handle makes it super easy to scoop and you will be a long distance away from the offending cat box!
2) Use the handle of the cat scoop it to turn on the overhead light in this little room, you'll see some masking tape on the wall leading to the switch, it's basically a rigged up power strip with some bulbs in it.
3) Use the cat scoop to open the lid of the little black trashcan. You'll be dropping the poop in here.
4) Get scooping! You'll find it very easy with the long handle. The secret is once you scoop some poop rather than throwing it into the trashcan and spill cat litter on the floor, scoop and then tap the long wooden handle with your hand. The excess cat litter will be filtered back into the box leaving the poop in the scoop.
5) Once you're done use the cat scoop to close the little trashcan and then use the long handle to turn off the light switch if you can't reach.
That's it, well done, you're now also qualified to work as a foundry man in a steelworks.