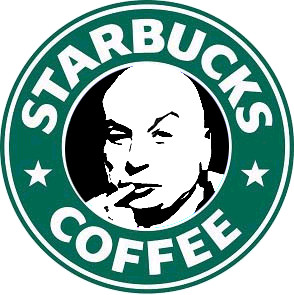 If you live in a college town then free wifi is normally as common as binge drinking and panty raids but in other towns or cities you may be out of luck. I mostly frequent locally owned coffee shops here in Boulder, CO who provide free wifi but sometimes when I'm on the road and unable to locate an independent coffee shop I'll cross over to the dark side for an hour or two.

Free WiFi for your iPhone
Starbucks offers free wifi to all iPhone customers using their iPhones. Once in the store your phone should automatically connect to the AT&T wifi network if your iPhone has the latest 3.0 version of the operating system. If you're still on the old 2.0 iPhone OS then you'll be sent an SMS message that'll contain a link that you'll need to click on. You have to do this every time you enter a Starbucks and this annoyance gets really old after a while so perhaps it's time to upgrade to 3.0! iPhone uses can also browse the interwebs on their iPhones at Barnes & Noble Bookstores and Mc Donalds (yuk!).
What about my Laptop?
If you want to do some real surfing and use your laptop to connect to the web then you can use the following tips to get free wifi when you're forced to cross over to the dark side.
Our pals at Starbucks offer free wifi access when you purchase a starbucks rewards card. This is just a little plastic credit card you load up with money you then use to buy a cup of coffee with. You're gonna buy a cup of coffee anyway and the card is free so you're actually getting the wifi for free too. Starbucks says: "When you register your Starbucks Card and use it at least once a month, you'll receive two consecutive hours a day of complimentary Wi-Fi, courtesy of AT&T." Another reason to get the silly card is you can get unlimited brewed coffee refills during your visit with any size cup.
Barnes & Noble just announced (July 2009) that they are offering free wifi in some 700 bookstores across the US. So this is another option. Starbucks coffee shops
Companies such as Panera Bread who run nationwide chains of bakery / cafes also offer free wifi.